This is just a quick little post to show off the treasures I discovered at the antique mall last Saturday!
1940's dress - modeled by Esther
Doesn't Esther look lovely? I fell in love with this dress the first time I saw it
at the antique mall a month ago. I couldn't get it out of my head, so I decided to go back and buy it! It's going to be part of my mom's vintage wedding dress business, which is slowly but surely coming together. We just got a spot at the bridal show at DeVos next month, so I'm going to be crazy busy getting everything together for that.
The clutch is going to be going up in our store as soon as we get it set up!
cardigan: H&M | dress: ModCloth | boots: vintage, 1960's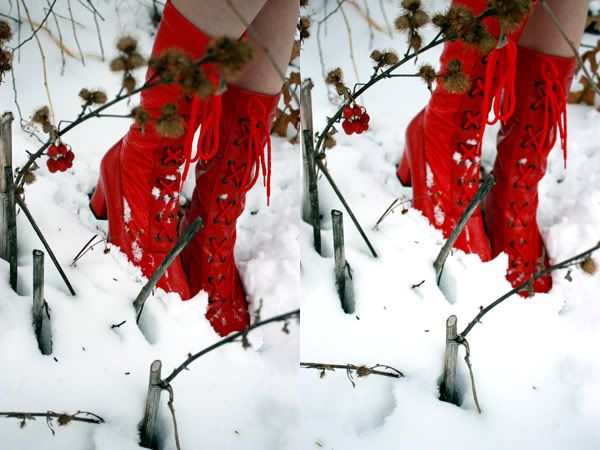 Believe it or not, I wasn't cold at all! Granted, I didn't keep this outfit on for long - just for pictures - but really, I didn't even shiver.
I thought the array of things I bought was kind of hilarious. Vintage beaded dress, 1960's go-go boots - but then, the little beaded purse kind of pulls it all together, in a weird way.
Look for the boots in our store as soon as we get it set up! My goal is to have it up and running within the next month or so.
Be well,
Laura & Esther