It has been far too long! But with the coming of spring and the ending of school, I'm finding myself newly motivated to start writing here again.
Yes, school has ended, and I am officially a college graduate. I would say something here about how radically different my life is now, but the truth is that it hasn't really sunk in yet. For now, it just feels like any other summer. I'm pretty sure it won't hit me until fall rolls around. But before then, I have to join the working world. It'll be nice to hopefully get a job and have some money to put away, but to tell you the truth, I'm quite nervous that I won't be able to find a job that I really love, and I'll be stuck. Oh well! It'll only be for a couple of years, at which point I want to go to grad school.
Anyway, I've been busy at work on the
shop
. I have updated some pictures and I've newly listed the dress I'm wearing in these pictures: a fantastic silver 1960's dress. I'll be sad to see it go...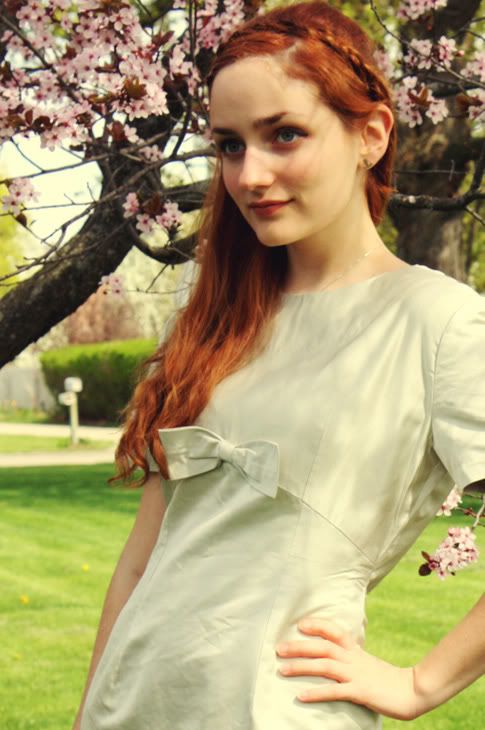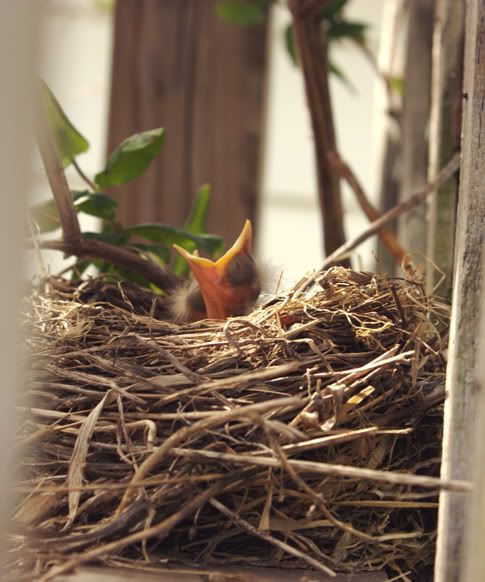 We have baby robins in our backyard again! Here's hoping they make it, like last year's birds, and not like
the poor rabbits
...